45 variety cryptics by some of the world's best authors: David Dickerson, Hayley Gold, Henry Hook, John Forbes, Joshua Kosman, Kevin Wald, Mark L. Gottlieb, Mark Halpin, Mike Selinker, Roger Wolff, Roy Leban, and Todd Rew. Edited by Bob Stigger.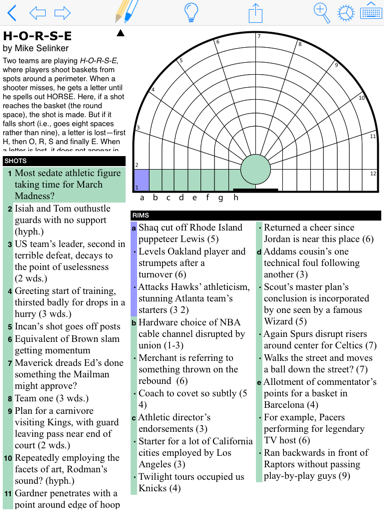 Click to view larger image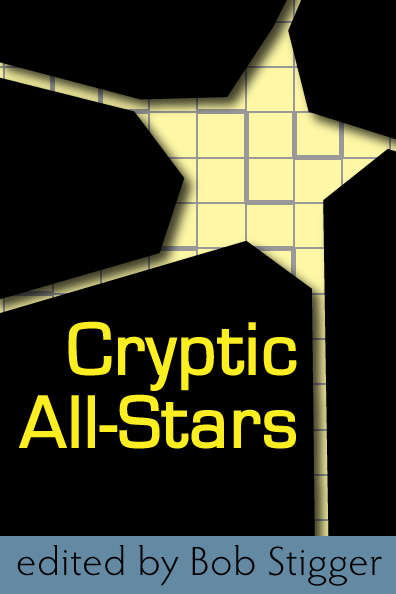 Please sign in to purchase Cryptic All-Stars.
You can also purchase this book in the Puzzazz app.
Cryptic All-Stars is also available as a paper book from the author, Roger Wolff.