The Maze of Games is a full-length puzzle novel with over 50 puzzles and a deeply engaging story, all woven together in a solve your own adventure style which will keep you jumping from page to page.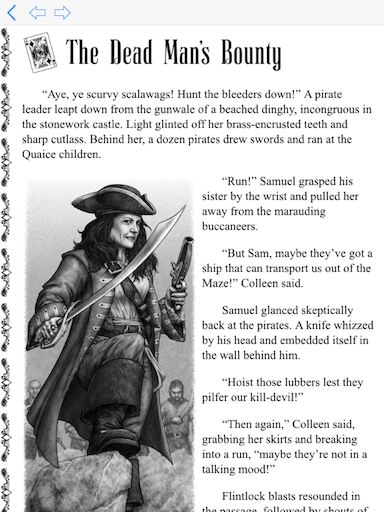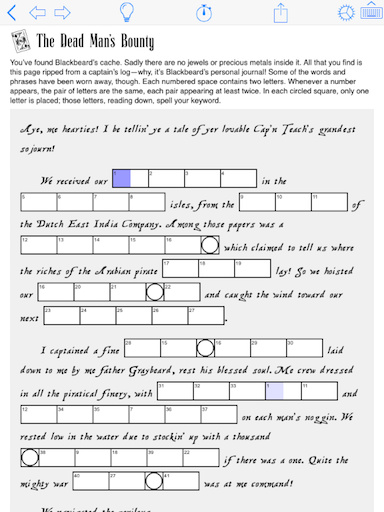 The main characters are teenagers Colleen and Samuel Quaice, who live in England in the year 1897. During a visit to the Upper Wolverhampton Library, they discover a musty book called The Maze of Games. This summons a mysterious skeletal guardian named the Gatekeeper, who plunges them into a series of dangerous mazes rife with monsters and bizarre puzzles.
Only by solving their way through the mazes will the Quaice children find their way home.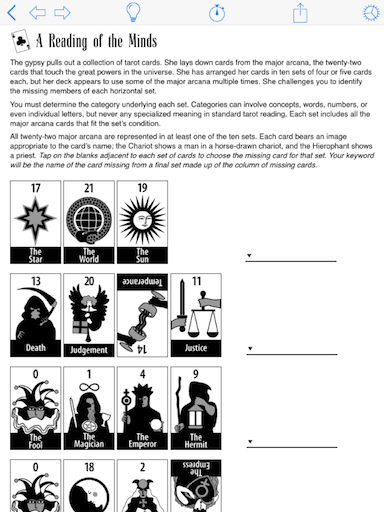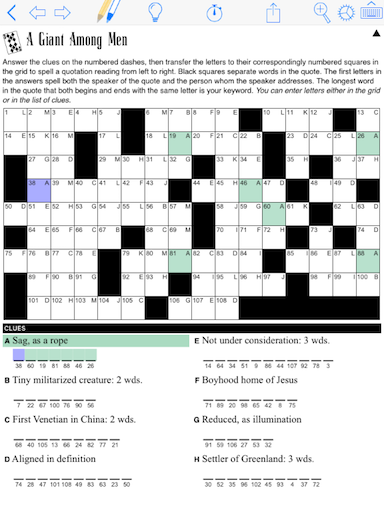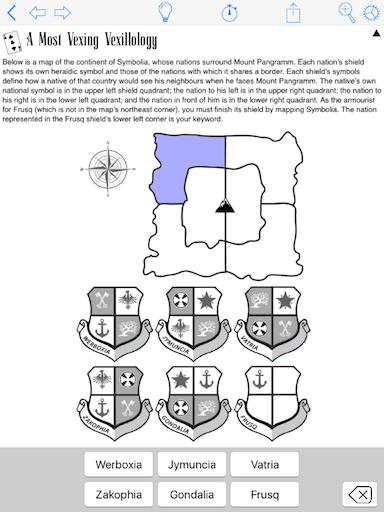 Click to view larger image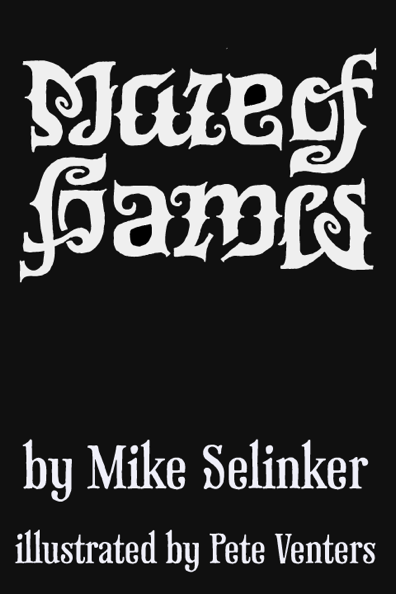 Please sign in to purchase The Maze of Games.
Special Offer Available: 25% discount as part of the Puzzles with 💚 program
You can also purchase this book in the Puzzazz app.
The Maze of Games is also available as a hardback book from Lone Shark Games and Penny Arcade.
An audio book companion, narrated by Wil Wheaton, is also available.
The soundtrack album by Austin Wintory is available from Bandcamp.
And there's a perfume! The Gatekeeper perfume is available from Black Phoenix Alchemy Lab.
If you want to verify answers to puzzles in Lone Shark Games' Kickstarter campaign, go here.